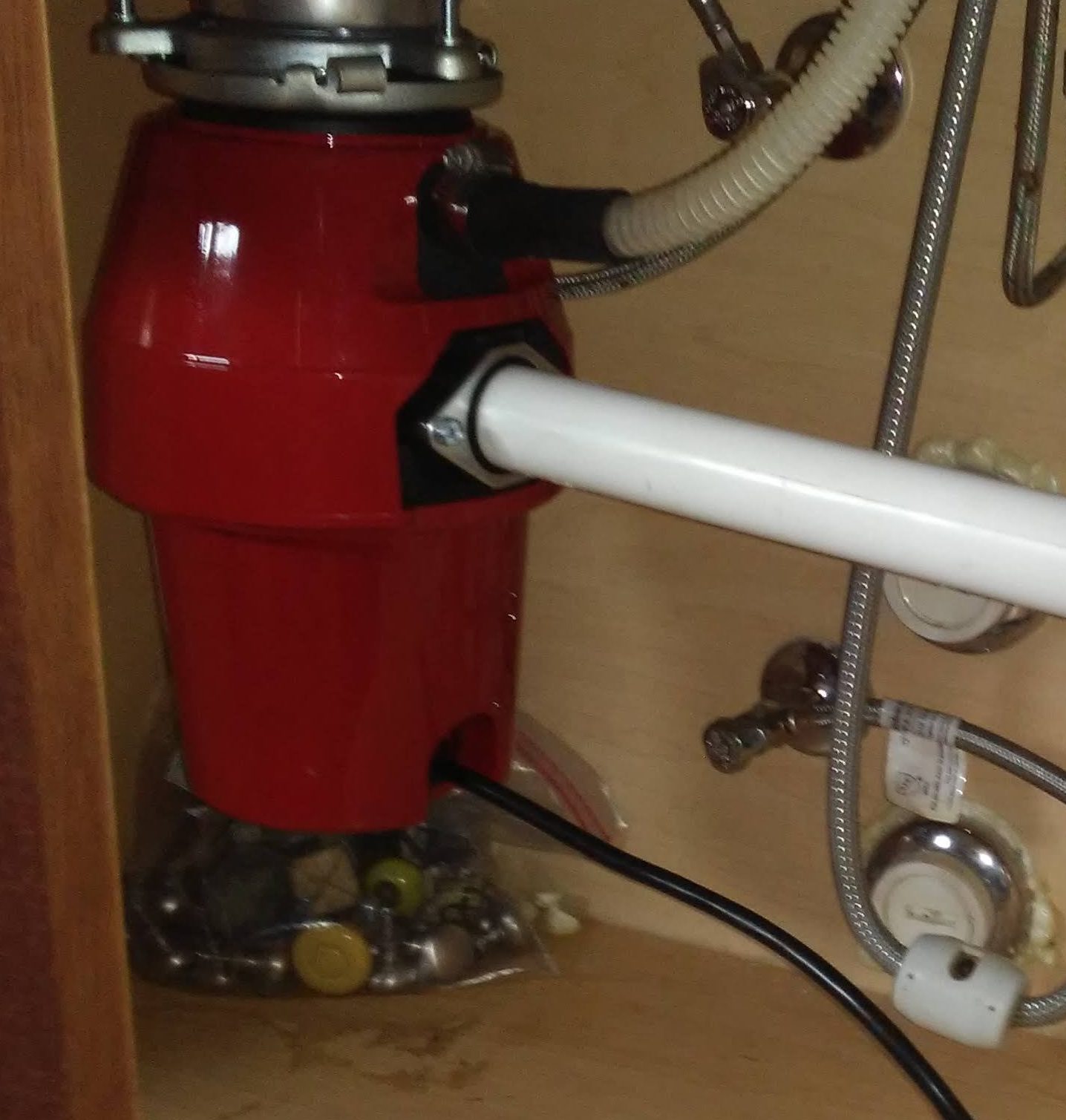 How to Repair a Garbage Disposal System
Garbage disposals may look complicated but they are actually simple and straightforward devices. They operate on a motor system that rotates blades under your sink to grind up food particles and other wastes. Sometimes when grinding, food and other wastes will jam your garbage disposal system. Here at Fast Plumbing, we understand your frustration when the garbage disposal has stopped working. In this quick guide, we will go over a few steps to get your garbage disposal working again. Garbage disposals can break, get jammed or worn out. There can be multiple of reasons behind the issue but most fixes can be done by the homeowner. You can always rely on Fast Plumbing to do the job correctly when you need a professional.
Jammed Garbage Disposal
Steps:
Check if the electricity has been turned off by the garbage disposal. Unplug the disposer from garbage disposal for safety reasons. While you are working with the garbage disposal, it will be bad if it turned on.
Locate the recessed hex shaped hole in the bottom of the system. Use a hex wrench to turn the system's motor and dislodge it manually.
Remove the wrench and run the disposer with enough water. If the disposer is still jammed, forcefully turn the wrench first in a counterclockwise direction and then clockwise until the jam is cleared and the motor spins freely.
Reestablish connection back the garbage disposal unit and run cold tap water. Start the unit to see if the problem has been fixed.
Garbage Disposal Does not Turn On
Steps:
Look under your garbage disposal system to located a red reset button.
If nothing happens then locate your circuit board and see if any breakers have been tripped.
When using your garbage disposal for long periods of time the system can overheat. Exposing the reset button underneath the unit or tripping a breaker.
Clogged Garbage Disposal
Steps:
Turn off the power source from the garbage disposal system.
With a tool find the obstruction that is blocking the drainage.
Press the reset button and locate the hex shaped hole.
With a Hex wrench, go in a counter-clockwise rotation to let loose solids and fluids.
Return the power to the garbage disposal system and use cold water to test the garbage disposal.
Taking Care of The Garbage Disposal
Things to avoid:
Never grind the following: fibrous foods, coffee grounds, bones, glass, rubber, metal, or eggshells
Do not overfill the garbage disposal with foods
Never use chemicals like drain cleaners to clean your garbage disposal (bleach). They will only make your garbage disposal full of toxic substances.
Things that help:
Always use cold water while the system is operating.
Have a drain strainer present to catch large food particles
You can make your garbage disposal smell better by grinding citrus peels such as lemons or oranges.
Fast Plumbing Services
Need a plumber for your Garbage Disposal? Call us today! Here at Fast Plumbing, we strive for your satisfaction.
With more than 30 years of experience, we provide excellent plumbing services, in Austin TX and the surrounding areas. When you are in the market for licensed plumbers, you can rely on Fast Plumbing Services. Whether you're in need of a plumber for repair's or drain cleaning, we've got you covered. We've earned a reputation for providing timely service. You won't find any better service than Fast Plumbing.